Amid a global pandemic and growing social movements, 2020 saw a shift in the way that brands interact with customers. With an accelerated shift to a completely digital and more empathetic world, email engagement increased this year. This gave email marketers a unique opportunity to revisit their brand strategies and build meaningful and lasting 1:1 relationships with their customers.
As the channel continues to evolve, here are some of our predictions for 2021.
#1 Hyper-Personalization
While addressing your users by first name can help personalize email messaging, it won't be enough to drive engagement in 2021. We anticipate an accelerated push toward personalization in the coming year because customers expect radical relevance. They look for an enhanced level of personalization from brands they interact with most.
For example, instead of reminding a customer of the action they just took, harness your data to predict what they'll want to do next and curate the experience for them. Incorporating dynamic content like in-stock items and personalized recommendations help to further engage users.
This level of usefulness contributes to a positive user experience and helps build a meaningful connection between your brand and your customers. The more curated the customer experience, the more likely they are to continually engage with your content. Keep your communications relevant to encourage recipients to open, because if your content is one-size-fits-all, they will "move to trash"—or worse, unsubscribe completely.
#2 Plain Text – But Make It Personal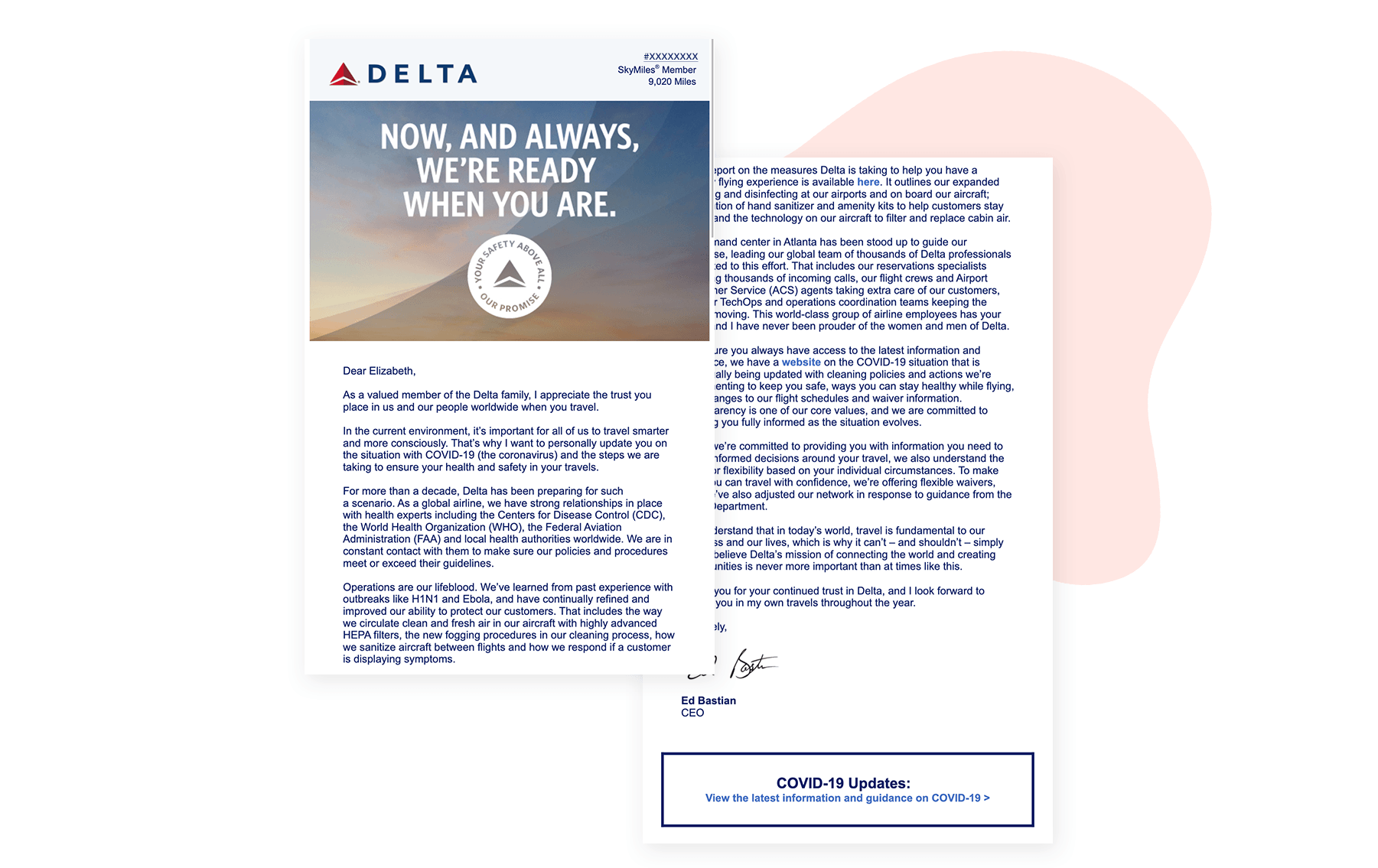 2020 was a year of change. We experienced a renewed need for empathy and human-to-human connection. Many brands, like Delta, responded with a "we're in this together" message and conversational, down-to-earth letters from the CEO.
Smart Insights agrees we're likely to see more companies adapt and scale this approach in their 2021 email marketing.1 These types of communications feel more authentic and are less likely to get lost in the Promotions tab. Not to mention, the speed to market for plain text emails tends to be more agile.
ERGO can help curate true 1:1 messages to recipients that feel more like personal notes than marketing emails.
#3 Breaking the Email Mold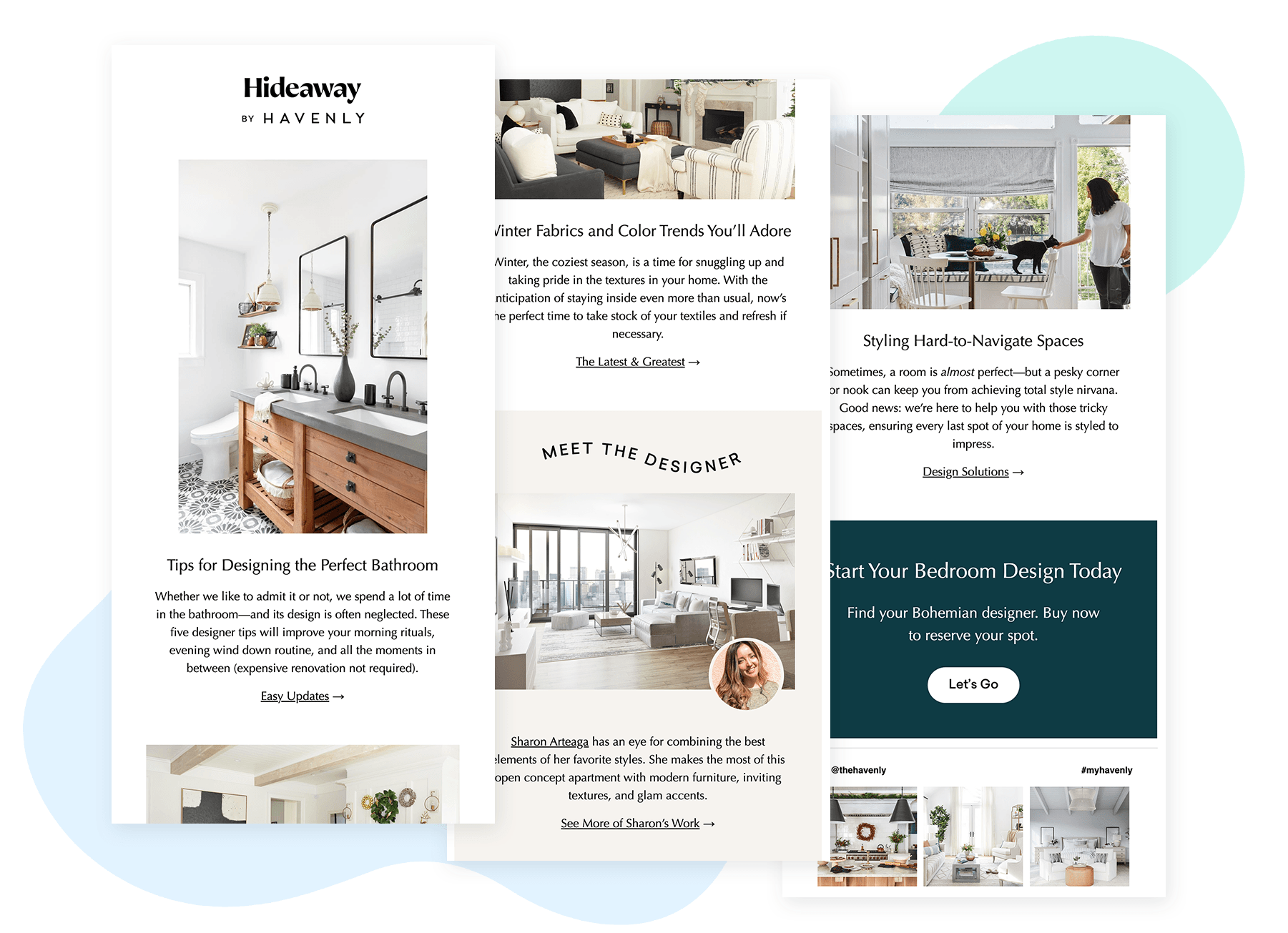 It's no secret that 2020 accelerated the inevitable digital transformation for many brands. In turn, this led to an increased focus on the multichannel digital experience. As much as customers expected relevance, they also craved a seamless user experience.
We've already started to see emails breaking out of the classic gray container. You know the one—it stretches to the edges of your inbox and frames your emails. This method has been replaced by fluid email designs that embrace the negative space of the email window and feel less cluttered and more minimalistic. We predict we'll see more of these templates and an increase in curated web-like experiences within the inbox. "Above-the-fold" who?
#4 Interactivity
Queue AMP (Accelerated Mobile Pages) for email. In 2018, Google announced AMP for Email, which would bring app-like functionality right into the inbox.
AMP offers interactive functionality for users including accordions, carousels, lightboxes, and sidebars. Your customers can browse hotels from inside the inbox or zoom in on that pair of shoes, all without opening a browser window. Combine these interactive components with 1:1 personalized content and your customers are bound to engage with your brand.
These app-like experiences are already a reality in Gmail and Yahoo. Salesforce has announced AMP email capabilities are coming to Marketing Cloud in early 2021. Though not supported by every Email Service Provider (ESP), the list is growing and we're optimistic about this emerging technology in 2021.
#5 Muted Colors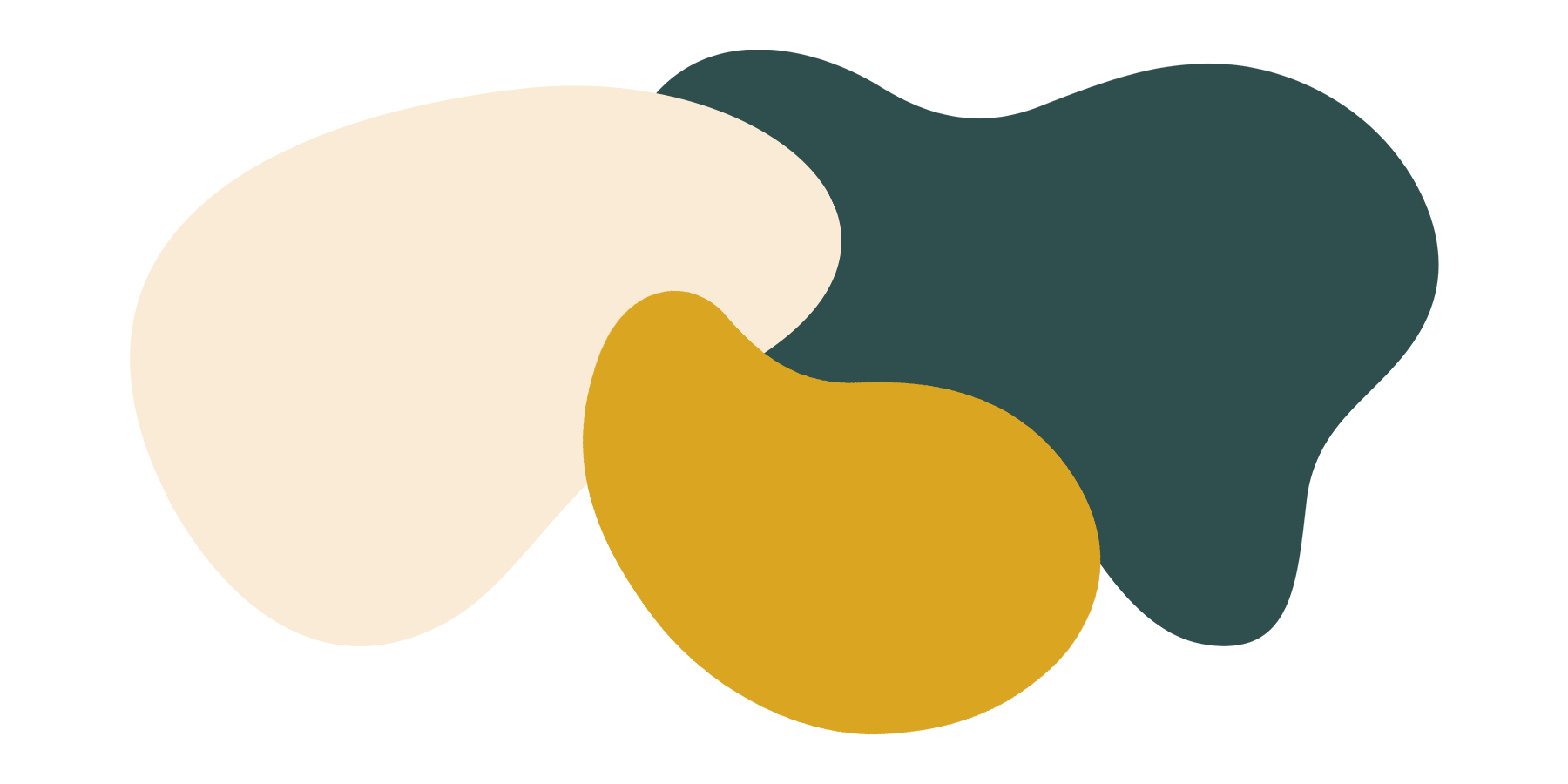 2020. Need we say more? After a year of unprecedented change, it's safe to say we're ready for some solace.
Color can be a powerful signifier helping to shape the mood and tone of an email. 2019 and early 2020 were all about the bright, bold, and contrasting colors. For 2021, we're predicting softer, more comforting hues that feel organic and earthy.
Shutterstock's annual Color Trends report lists Set Sail Champagne, Fortuna Gold, and Tidewater Green as the colors "that will tell the story of 2021, appealing to universal audiences in visuals across the world."
#6 (More) Dark Compatibility
Dark Mode is an accessibility setting that allows users to swap the display of their interface to have a dark background and a light foreground to help reduce the amount of blue light emitted from devices. As one of the biggest trends in UI this year, many popular email clients offer a version. Some clients offer a dark UI while leaving the contents of emails unchanged, while others partially or completely invert colors within the emails.
Though Dark Mode can be ambiguous, brands should be cognizant of users' preferences when developing emails. Creating experiences specifically for Dark Mode users will create a more positive user experience for those customers. In the spirit of hyper-personalization, we foresee brands revisiting their email templates and color palettes in order to not to disappear in Dark Mode.
#7 Abundance of Animation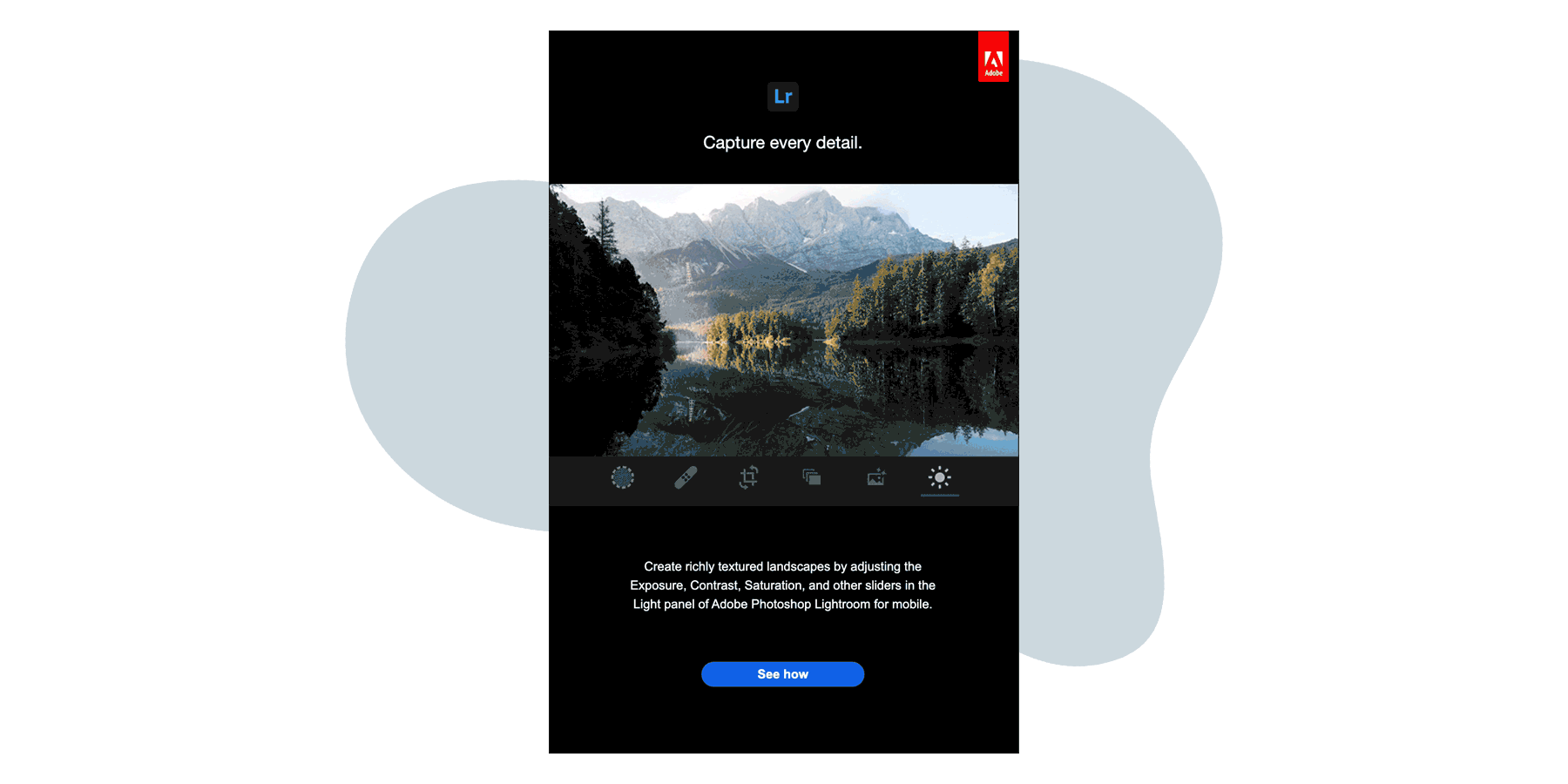 Animated GIFs have been around since the '80s but much has changed since then. Currently, they are supported by most email clients with the exception of Outlook 2007-13, which will show the first frame only.
Animation has often been used as a surprise and delight to excite users. It's also beneficial in focusing a user's attention, whether you use an animated CTA or another micro-animation.
For 2021, we foresee custom animations, like GIFs and aPNGS, being used more often to help educate and explain complex topics. These can quickly show new features, break down steps visually, and showcase updates. Likewise, animations diminish the need for long copy blocks and allow for scannable, simple email communications.


In a flooded inbox, it's time to stand out in 2021. For help with these trends and your email engagement, reach out to ERGO to learn more about us. Happy New Year!
1 Smart Insights: Email marketing trends 2021 – 5 trends to watch